Tips from an ABS Agent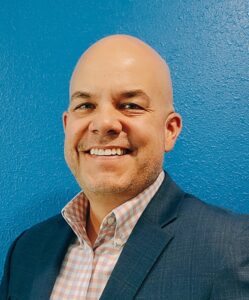 In my time in the Navy, I have learned about structure and persistence. Now I apply those teaching to the world of insurance sales and have had some great success as an Agent. Below are the tips that helped me to grow my business over the years and I hope they can help you do the same.
Be the expert and create value – Being the expert on a subject is being able to explain in a way others can't or won't. In an ever-changing field like Medicare, knowing the correct answer is of the utmost importance. This will prove to the client you're truly an expert and when they have a question you will be their first call. On top of that when friends talk, as they do, current clients will be more inclined to refer you to a friend.
Don't let your expertise end with Medicare – Take the next step in being the most helpful agent you can be. Find adjacent topics to Medicare that can help them save money. I help clients save money on prescriptions by making them aware of the websites like GoodRx, PharmacyChecker or manufacturer programs that could save them significant money. Expertise like this will make you valuable and valuable agents get their contact info saved!
Be their teacher – Now that you've got the mind of an expert you have to have the heart of a teacher. Medicare is never about sales! It's about taking all the information and creating a digestible lesson plan for your 65+ clients. Keep in mind your youngest clients were born 7 years before Medicare was signed into law. Your client is most likely WAY behind the curve with respect to a decision that affects them from a health perspective but equally from a monetary standpoint. Then you add in the pounding of advertising (mail, TV, radio, email, etc.), the government sending you a 128-page booklet that "explains it all," and outside forces that are continually putting downward pressure on them, it's enough to confuse the most competent of people.
When you explain Medicare to the client in simple terms, answer questions, re-answer questions, answer the same question phrased differently and create a space for learning, then you will create rapport. Once you have rapport you have a relationship.