Agent Spotlight: Tips for Success from Agent Mike Datlof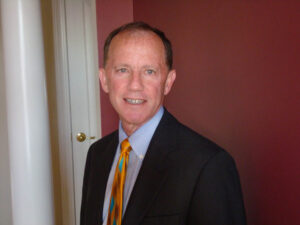 The key to success is a simple approach. The more moving parts involved means the more of a chance one will get jammed. As an ABS Agent, I have developed a few practices that allow me to connect with the right prospects and successfully build a book of business.

Be the problem solver, not the order taker: When I take a call I always ask, "How can I be of help". In the Medicare field, things get confusing, and most clients don't know the difference between original Medicare with a supplement and a Medicare Advantage plan. We should act as a resource, even if you don't reap the benefit of the sale from that person, they could always refer you to a friend.
Proper use of tools! You would never hammer in a screw, right? It's not about using tools provided, it's about using them properly. The AMAC Dashboard allows you to track your lead from introduction to the sale and reminds you to follow up. Accurate notes will help during AEP when you're seeing client after client and names begin to blend. YourMedicare enrollment center is another tool that can make your workflow easier. Using this tool allows you to save client information and drug lists, generate plan quotes, and enroll clients in a plan, all in the same place.
Response Time Matters: It may seem like an old-school philosophy, but I always make the client top priority. I advocate for answering the phone instead of sending them to voicemail, unless otherwise requested. Prove that you care about your clients by answering the phone whenever you can. It will also allow you to address issues or challenges immediately.
The Golden Rule:

Treat every client as though they were family. Go the extra mile to ensure their satisfaction. Many of my clients have become my good friends, and the best referrals come from satisfied clients. There is no shortage of great Medicare agents. What sets you apart? Taking that extra step to show them you really care.